Arraid Products in Process Control
Arraid has helped many companies deal with storage related problems in their Process Control systems. The field of Process Control covers a wide range of computer and automated systems, usually in Manufacturing or Production. These systems, including their sensor and control components, may be huge, such as those used in PetroChemical Plants or Steel Mills. Smaller systems may run a single machine tool.
Generally, these computer systems may be viewed as "fixed use" systems. They were designed and built to interface with specific equipment or to run specific application software. Over time, the application changes slowly and very little. As long as the computer system remains reliable and maintainable, there is no reason to upgrade the system or rehost the computer. Unfortunately, while the system's host computer and interfaces may remain reliable and maintainable, legacy storage products don't.
As with any mission critical system, where production depends on its proper operation, computer system availability is key. Missed production means lost revenue and potentially lost Customers. Support teams are constantly challenged to prevent failure and minimize downtime. Arraid products can help.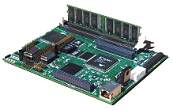 For these older computer systems, Arraid provides COTS storage emulation solutions, integrating ARRAIDs proprietary FPGA based solid state Flash Drive (AFD), it can extend the life of mission critical systems and help to insure optimum availability. For early SCSI systems we have both JBOD chassis and replacement SCSI Flash Drive modules. For more current systems, Arraid can provide NAS and RAID storage modules to increase system capabilities and performance.
Disk Drives
Host Equipment
Arraid Product
Legacy Computers by Harris, Concurrent, MODCOMP, Foxboro, GEAC, et. al.
AEM-1
HP 1000, 9000, 3000, HP-IB, CS/80, IEEE 488, GPIB
AEM-6C

,

AEM-8
Legacy Computers by Honeywell
AEM-1

,

AEM-3
RK-05 on DEC PDP-8, PDP-11
AEM-5C
Legacy DEC PDP-8, PDP-11, VAX 11/750 - 780
-
VME, Motorola SBC
-
SCSI-I, SCSI-2 Upgrades
SEC, AFD
Tape Drives
Host Equipment
Arraid Product
Formatted Pertec Interface; Pertec, Kennedy, STC, MPI, Cipher, et. al. Many System Manufacturers
TES-2
Raytheon Data Systems, RDS 500
TES-3
HP 1000, 9000, 3000, HP-IB, CS/80, IEEE 488, GPIB
AEM-8, TES-5
SCSI Compatible Drives, such as HP 88780 series
TES-6
Remote Tape Drive with LAN or WAN access. Formatted Pertec Interface
TES-2IP-AFD
Other Products
Network Attached Storage
AFD
BP-Amoco Oil - Refining Process Controller
Texaco - Refining Process Controller
Hearne Wireline - ComputerLog / SIE Geosource, EIS-100 Electrostatic Logging System
Applied Tomographics - Technicare 1440, Geophysical Core Analysis
Time-Warner Publications
Alcoa - Plant Control
General Motors
Cummins Engine
Omnova Solutions
Bespoke Emulation Solutions
Arraid team members include some of the foremost experts in the design of data storage emulation systems. We would be happy to discuss with you, and develop for you, an emulation solution to upgrade the capabilities and reliability of your computer system.
Drop us an email or view contact details here